Uee Lines - Ultrasonic Flaw Detector Uee952/953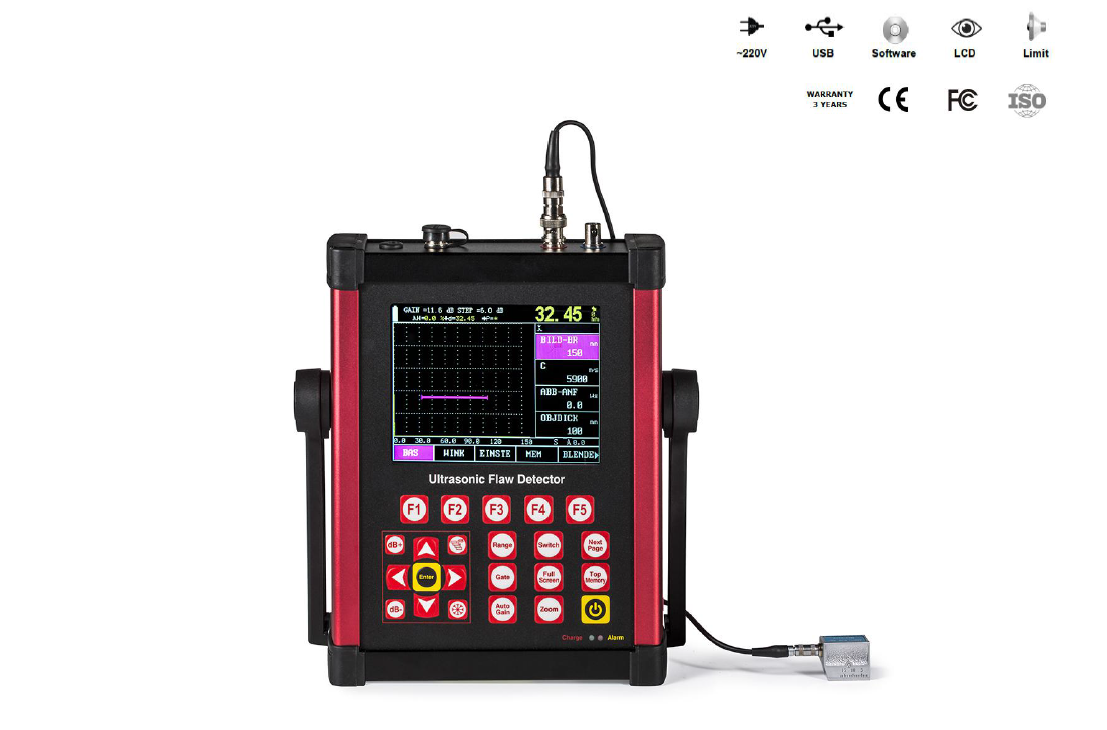 Functions & Features
● IP65 standard, with the durable metal shell (oil-proof, water-proof and dust-proof)
● PC software is available for data analysis, management and reports printing
● Probe automatic calibration
● DAC and AVG are automatically formed, and can be corrected and compensated
● Freely switch to four kinds of standards (depth D, level P, distance S, amplitude H)
● Functions such as Auto-gain and peak memory improve detection efficiency
● Automatically calculate the φ value equivalent defects
● 13 built-in testing standards are available
● Storage: 500-1000 pieces of A-scan images and data
● Power supply: rechargeable Li-ion battery, standby time more than 15hours
● The width and intensity of launch pulse are adjustable
● AWS standards are available
● With measuring video function
●3 years warranty and life-long services.
Application
● Application for quickly and accurately detection, positioning, evaluation and diagnosis of various flaws in the
work-piece, such as cracks, welds, blowhole, etc. It Widely used in electric power, petrochemical, boiler and
pressure vessel, steel, military, aerospace, railway transportation, automobiles, machinery, and other fields.
Technical Parameters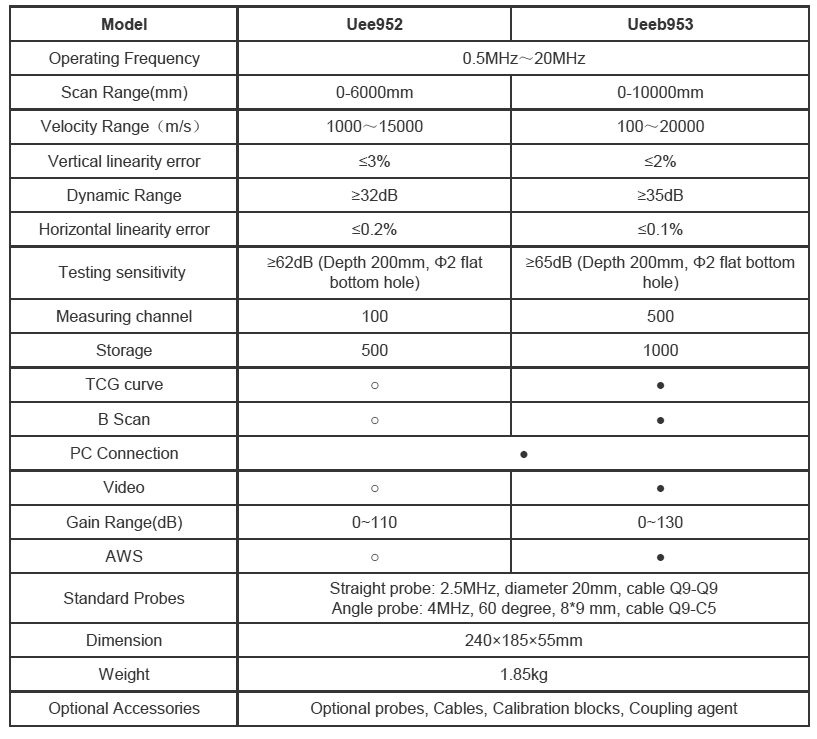 Pictures

Standard Configuration

Accessories
Different Cables for Probes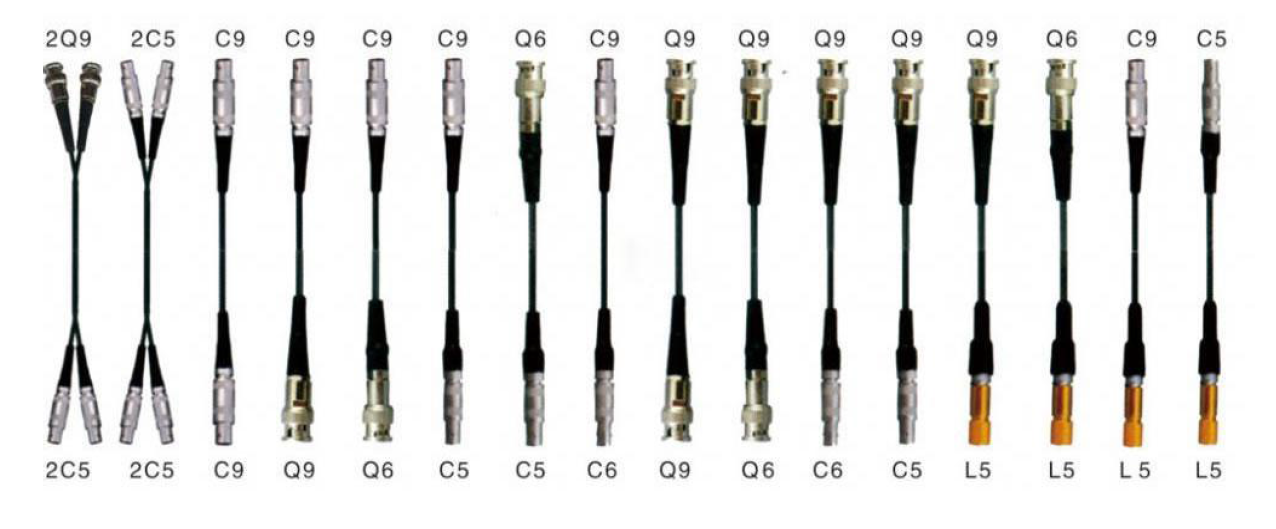 Standard Probes